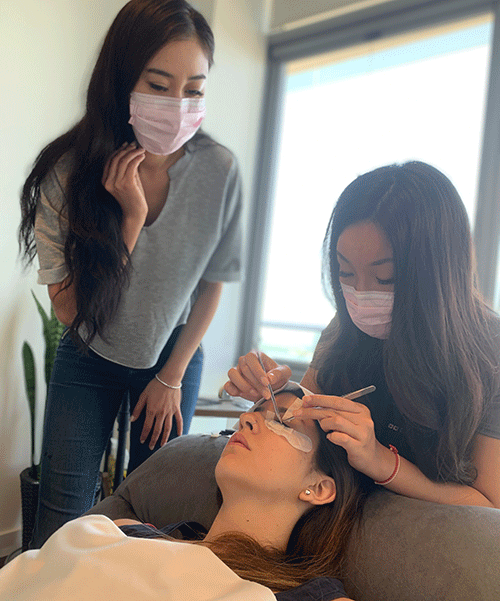 Not sure if getting an eyelash extension or eyelash lift and tint ?
You think your eyes might be sensitive to the glue ?
Not sure what eyelash extension package you might like ?
Not sure between the Classic, Volume and Hybrid ?
Want to touch and feel the eyelashes being used ?
Not sure what length and curl to get ?
Not sure between different styles ? Cat eye ? Open eye ?
If you have any of the concerns above, you can book an eyelash extension consultation package!  What is included ?
Jasmine will take a look at your natural lashes
You will be able to see different types of lashes, length and curls
You will see difference between the Classic lashes and Hybrid lashes.
Jasmine will explain the way lashes will be applied
She will help you decide if you want eyelash lift and tint or to choose what type of eyelash extension package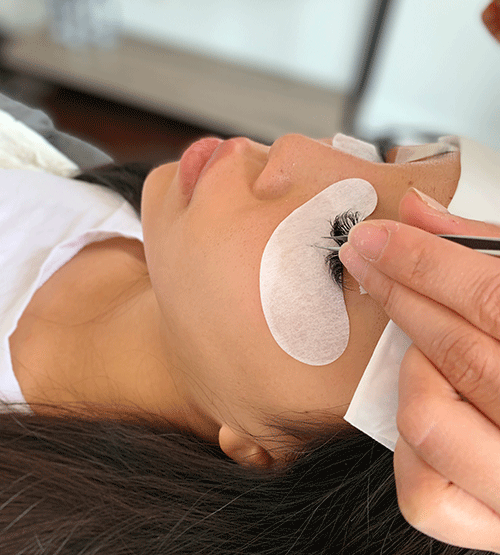 EYELASH EXTENSIONS ALLERGY CHECK
Are you worried that your eyes might be sensitive or allergic to the eyelash extensions ?
Here is what we at Miss J Lash Lounge to cover your concerns : 
After carefully examining your lashes, Jasmine will apply 5 to 10 extensions to each eye.
You wait for 72 hours to see if you get any reactions
If any reaction occurred, we will book a removal appointment within 24 hours and remove the extensions at no cost
If no reaction occurred, you can book your appointment within the week and the cost of the consultation package will be credited toward the package your choose.
Consultation & Allergy Check Package : $20  (Duration : 30 Minutes)
Consultations
Eyelash
Services
Natural Beauty
Eyelash Extension Removal Only

Eyelash Consultations & Allergy Check

Men's Eyelash Lift + Tint